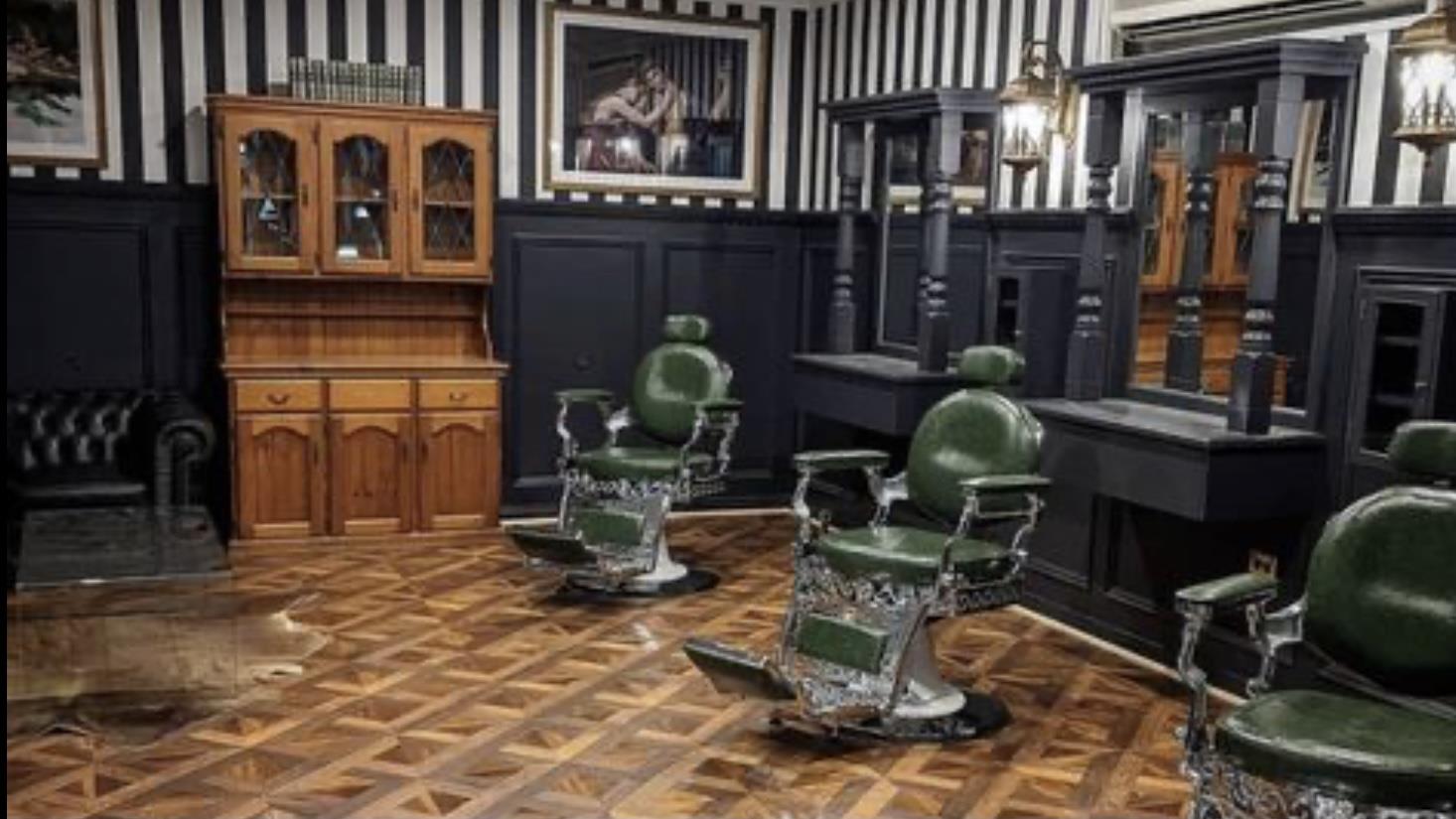 Connolly & Co Barbers
A Barbershop like no other, have your own personal stylist one on one with 3 of our senior Barbers. Owner has over 18years experience both Hairdressing & Barbering qualification also teaching back ground, Management and head barber at numerous Barbershops, I chose to start up my own shop to lift the standard of Barbershops. Come check our stunning 1920 Barbershop inspired from the movie " The Great Gatsby & Tv series Peaky Blinders" Book now, I promise you won't find a Barbershop like ours.
Connolly & Co Barbers
Romi

Senior Stylist

"I am qualified both Japan & Australia in Hairdressing/Barbering worked in the industry for over 15years+ very confident with scissor work - skin fades & Italian cut throat shaves. Even though I can't grow a beard myself I am good with men's grooming! Ladies, Mens, LGBT all welcome."

Nicke

Master Barber

I've been in the industry more than 17 years, love the fact I found my passion when I was young. Barbering is more of a lifestyle than a job & I keep a very high standard both quality & service with every client/friend who sits on my chair. Connolly&co was created in my garage at home 2018, down Oceanic road, since then I've out grown the space and have my own 1920s Barbershop inspired from"The great Gatsby & Peaky blinders series". Check out our 3senior Barbers, Trust me you won't want to leave

Mac

Senior Barber

With 10years of experience in the hair industry I have found to specialise in all haircuts from skin fades to long hair styles even kids hair. I started my career at 15years old in Canada whilst only being back in Australia for 4years I have found a great lifestyle here from going on hikes to just lounging around the house. I'll be looking to meeting and seeing you all here at Connolly&co Barbers.
Connolly & Co Barbers
Connolly & Co Barbers
217-219 Ron Penhaligon Way, Robina, Gold Coast, QLD, 4226
0435882196
Monday

Tuesday

Wednesday

Thursday

Friday

Saturday

1:00pm - 5:00pm

10:00am - 6:00pm

10:00am - 6:00pm

10:00am - 8:00pm

10:00am - 7:00pm

8:00am - 2:00pm