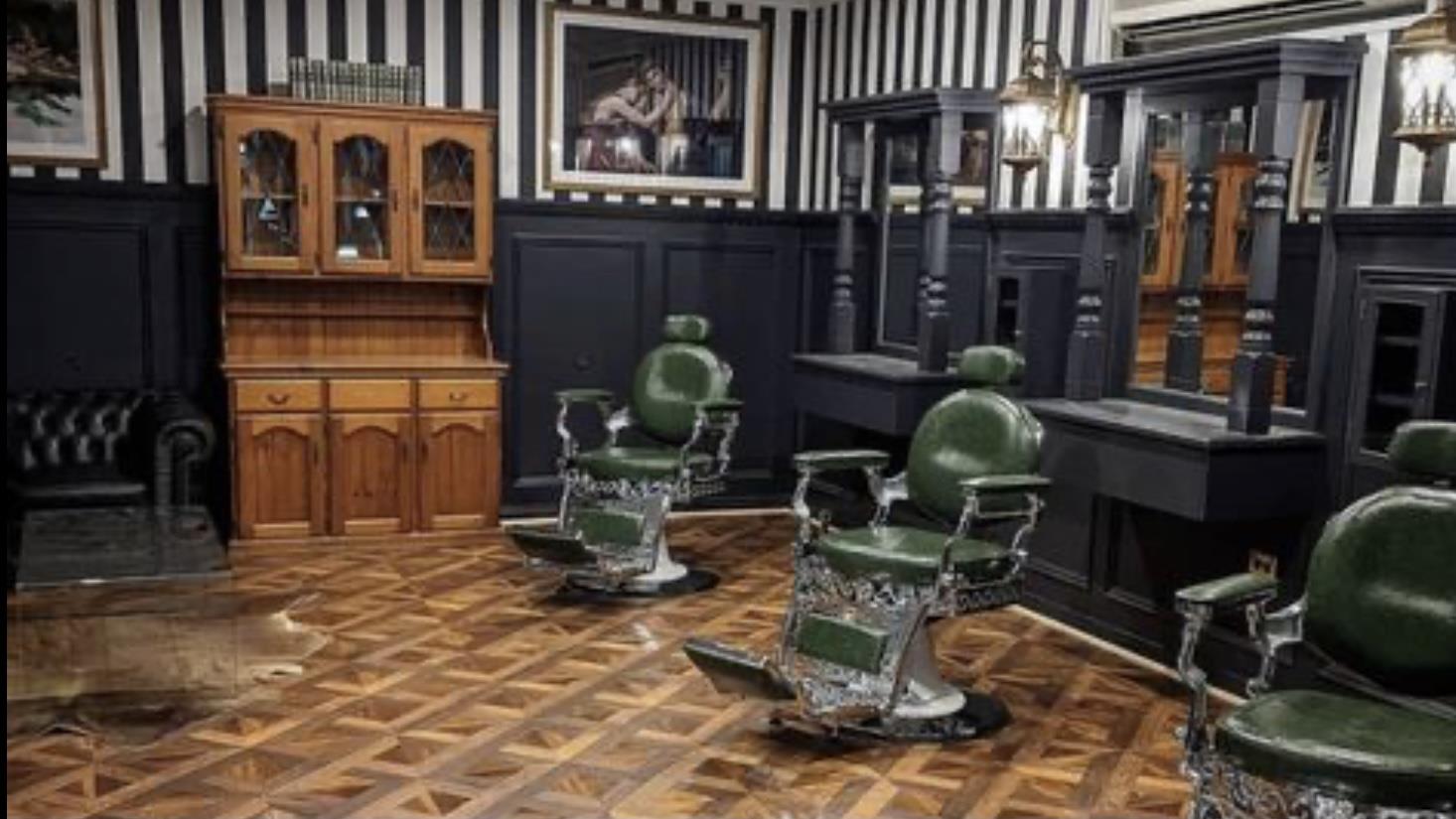 Connolly & Co Barbers
A Barbershop like no other, have your own personal stylist one on one with 3 of our senior Barbers. Owner has over 18years experience both Hairdressing & Barbering qualification also teaching back ground, Management and head barber at numerous Barbershops, I chose to start up my own shop to lift the standard of Barbershops. Come check our stunning 1920 Barbershop inspired from the movie " The Great Gatsby & Tv series Peaky Blinders" Book now, I promise you won't find a Barbershop like ours.
Connolly & Co Barbers
Nicke

Master Barber

I've been in the industry more than 17 years, love the fact I found my passion when I was young. Barbering is more of a lifestyle than a job & I keep a very high standard both quality & service with every client/friend who sits on my chair. Connolly&co was created in my garage at home 2018, down Oceanic road, since then I've out grown the space and have my own 1920s Barbershop inspired from"The great Gatsby & Peaky blinders series". Check out our 3senior Barbers, Trust me you won't want to leave

Josh

Senior Barber

I have been at Connolly&Co from day.. Started my apprenticeship 2021, now one of the senior barbers here. Gold Coast born and raised, with both parents being hairdressers, I guess you can say it's in my blood. When I'm not cutting I'm out on my boat fishing, watching the mighty Canterbury Bulldogs or enjoying time with my family and friends. Life is all about surrounding yourself with good people, so come in and enjoy the company, family, where it's all more than just a haircut is an experience.

Mac

Senior Barber

With 10years of experience in the hair industry I have found to specialise in all haircuts from skin fades to long hair styles even kids hair. I started my career at 15years old in Canada whilst only being back in Australia for 4years I have found a great lifestyle here from going on hikes to just lounging around the house. I'll be looking to meeting and seeing you all here at Connolly&co Barbers.
Connolly & Co Barbers
Connolly & Co Barbers
217-219 Ron Penhaligon Way, Robina, Gold Coast, QLD, 4226
0435882196
Monday

Tuesday

Wednesday

Thursday

Friday

Saturday

1:00pm - 5:00pm

10:00am - 6:00pm

10:00am - 6:00pm

10:00am - 8:00pm

10:00am - 7:00pm

8:00am - 2:00pm